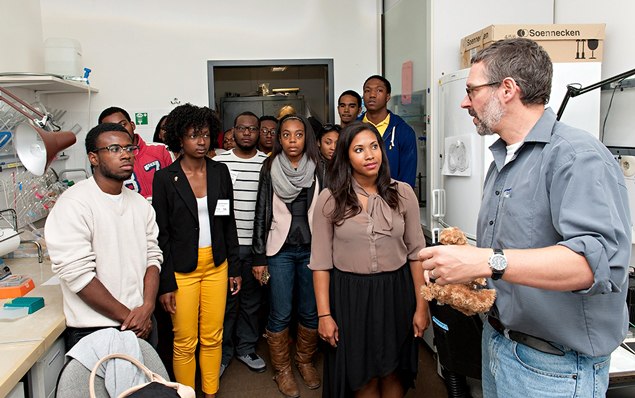 Not only that, but they're different than a normal internship. It may take you awhile to get accustomed to this new lifestyle or you may face a few things you didn't expect. Taking an additional interest in your daily tasks! Go above and beyond your duties! That will show that you're committed to improving yourself and your company.So, get the most out of your internship abroad and prepare for your time with insider tips on international internships from jet-setting interns. The all have gone before you. Interns, like future you, who've lived and learned:
1. "Be Interested and Take Initiative" - Katie Denton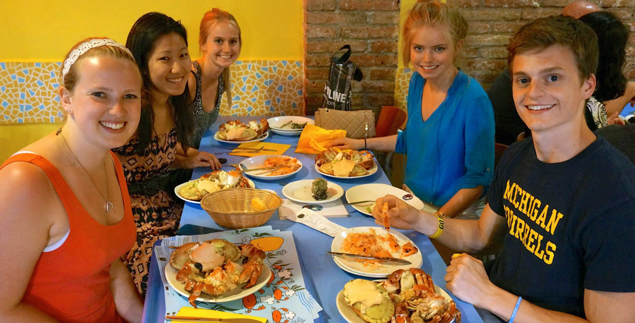 While we're on the topic of impressing your boss, if you arrive at this internship and simply do what you're told, you'll likely succeed, but you won't flourish. Taking an additional interest in your daily tasks and going above and beyond your duties will show that you're committed to improving yourself and your company."Especially abroad, your boss and coworkers are not going to hover over you and make sure you're constantly occupied. You must take initiative, be brave, and ask to learn more and be given increasingly difficult assignments. Nine times out of 10, your coworkers will be impressed with your desire to learn and make an impact," explains
Katie Denton
, who is completed an international internship in Spain.Proving to others that you are here for more than just a resume booster will make significant waves in your reputation. Don't worry if you mess up (at least the first few times…) -- you're here to learn, and your employers likely expect you to make a few mistakes along the way. Everyone does!
2. "Explore Your New Home Beyond the Honeymoon Phase" - Amanda Rohm Daquila
Though a lot of your personal growth will take place inside the office, the connections you make outside the office and time spent exploring and getting to know your new home is also crucial to making the most out of your experience. Since your college social life won't be there, it'll probably be a bit more difficult to find friends -- but don't let that keep you from exploring your new home."As the honeymoon phase of having internship abroad begins to wane, and you find yourself watching episodes of American television on the internet, just gathering up the desire to leave the house can become difficult. Having an arranged time to meet with someone will force you to take a shower, change out of your sweatpants, and go outside," says
Amanda Rohm Daquila
who advocates for interns to get tandem partners while abroad.A tandem partner is one or more people -- perhaps from work but perhaps just from your international community, who you can sit with outside of work hours and practice your language speaking skills while also just avoiding the Netflix trap of your own laziness mixed with fear of the new and unknown. Tandems are so helpful with getting you used to your new surroundings -- but more often than not, they can also become new best friends!
3. "Keep a Positive Attitude" - Noelle Posniak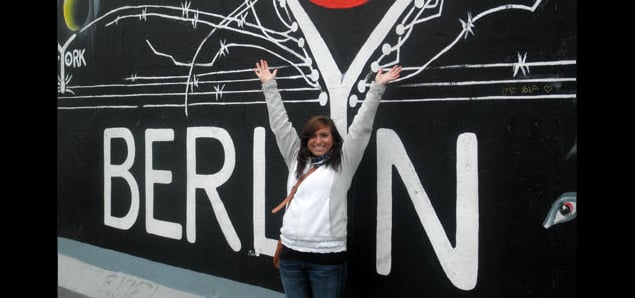 If you're putting yourself out there and taking initiative, the odds are that you will mess up, you will fail, and you will feel like Anne Hathaway in the Devil Wears Prada. But don't let that stop you! This is a completely new world and you're getting used to it. Keep trying. Keep pushing to learn and discover, and you will succeed in the end. When you do, you will have an experience much more than just an internship  -- you will have
international 
experience."There will be ups and downs in an experience like this, but you just have to learn to roll with the punches and keep a positive attitude. If you keep this in mind, you will have an amazing
experience gaining global perspective
, which you wouldn't be able to gain at home," says
Noelle Posniak
who completed a summer internship abroad program in Germany.
4. "Not All Internships Require Foreign Language Skills" - Cultural Vistas
One of the biggest fears of an international internship is because you don't feel confident enough in a foreign language. Or know enough of a foreign language, to use it in a professional setting. However, not all international internships require you to have foreign language skills (though knowing a few basics is always helpful in your day to day).And we don't just mean internships in English-speaking countries, like the UK, Ireland, or Australia, either. For example,
Cultural Vista's Internships in Brazil
don't require any foreign language skills. It's an excellent choice if you want to live abroad, learn some (or more) Portuguese. You'll still understand enough of what your co-workers are saying to count it as a moment of professional growth.
5. "Say Yes and Get to Know Your Co-Workers" - Timothy Young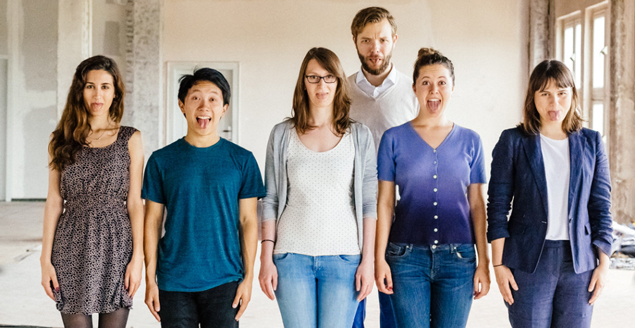 Actually, this one is as true at home than it is abroad: don't be shy about talking with your co-workers. Get to know them, make small talk, say yes to after work invites!I know it can be tempting to only interact with other interns (but they get me!!!) or not fully view yourself as part of the company, but don't do fall into that trap. Even if there's a language barrier and talking with your co-workers seems extra scary, it'll be worth making that extra effort in the end."Whether it's to lunch, after-hour drinks, or some other invitation, jump on every opportunity you can and say 'YES!' explains
Timothy Young
, who interned in Berlin, Germany. "Sure it wasn't the best decision for my wallet, but I like to think that it was a worthwhile investment. It's hard to get to know your co-workers only in the office.  You'd be surprised how far lunches can take you. To be completely honest, it's not even worth fretting about conversation topics -- your presence is going to speak for itself."After all, who are your co-workers more likely to remember and give an awesome recommendation to after it's all done: the awkward intern who never talked to anyone? Or the intern who saw themselves as part of the team and made an effort to befriend and interact with everyone else?
6. "Internships Can be Post-Grad"
Speaking of research, we need to inform you that you not have been doing enough if you thought that internships are just for kids (silly Rabbit). Internships for recent grads and mid-career professionals are available if you missed the boat while in school. They are just as effective and educational as the ones that gave you college credit.The biggest problem with interning after graduation? This means that you're technically not deemed as a student anymore -- and working internationally without a student visa backing you means visa issues and work permit complications. However, depending on the internship you discover, you can likely find companies to help you get through the red tape and onto your glorious international work experience. Cultural Vistas, for example, provides work authorization and visa support for interns who want to work abroad in Europe.Worried about age? Even if you graduated later or simply took a few years to figure out what you really wanted to do with your life, it's ok! Some programs will allow people up to 35 years of age apply for an international internship and then assist in the paperwork to get a work permit. For example, the
Robert Bosch Foundation Fellowship
allows applicants up to age 40 to apply. So don't give up just because you think you're "too old."
7. "Limit How Much You Use Your Camera" - Aaron Eisenberg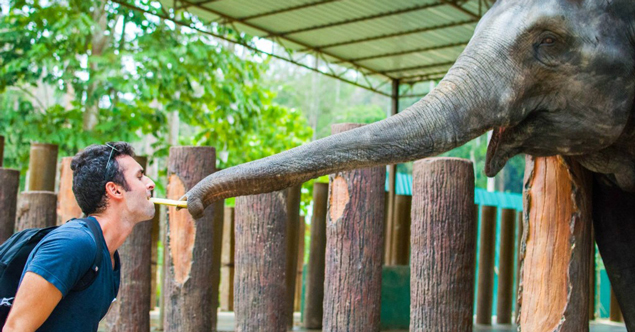 "One thing that I do to make sure I'm experiencing my travels, not just documenting, is maintaining a 2-day-on, 1-day-off schedule for my camera. By following this rule, I have the freedom to interact with my surroundings in different ways. It also helps maintain respect for cultures that may not welcome unsolicited photographs.""Especially in the developing world, taking photos of locals without prior approval or requisite cultural understanding can cause cultural voyeurism: observing and photographing cultures without any truly engaging with one's surroundings," explains
Aaron Eisenberg
-- now a program development officer at Cultural Vistas.If you're constantly on Snapchat, showing your friends at home your new surroundings, you'll never be available for that small talk, or lunches with coworkers, or your travels on the weekends. If you attempt to show them, while then taking a day off to put down the phone and experience life in the present, you'll benefit from it remarkably. Believe us, your Mom can wait for those pics."In order to truly 'be here now' while traveling, we need to ask ourselves tough questions," Aaron continues. "Are we are in this museum or temple to observe and appreciate the art and architecture? Or are we in this museum or temple to take a photo of ourselves to show other people that we are in this space? Being intentional and authentic about the photos you take will naturally limit the amount you're attached to your camera". This quote can also be put towards your internship.
8. "The Experience Doesn't End When You Get Home" - Katja Kurz
An internship, abroad or otherwise, can have a serious impact on your career and the benefits of an international internship should last you long after you return home. That is, if you work at it.Almost as important as being able to put a new skill and experience on your resume is keeping in touch with your co-workers and manager at the company you interned at. Without maintaining this relationship, it'll be much harder to reach out for a future recommendation or to ask to be put in touch with a potential employer.As
Katja Kurz
, a university relations officer, says "Keep your contacts in mind. If you come across an article that reminds you of them , share it with them. If there's a national holiday coming up, send them a greeting. It doesn't take much to show people that you care for them and that you appreciate their help. With these things in mind, you'll be a resourceful networker in no time!"Often, staying in touch is as simple as connecting on LinkedIn and interacting with your network every once in awhile!
Remember Why You're Interning
Make sure you're "here now" and 100% present throughout your time abroad. Get the most out of this -- that's what all of these tips are telling you. Don't slack off. Take advantage of every opportunity within this incredible one. Language, culture, international friendships, international work experience, work experience in general. Live the life you want to live and live it well. Whatever you might think of internships, they're a pretty wonderful experience -- especially if they're international!